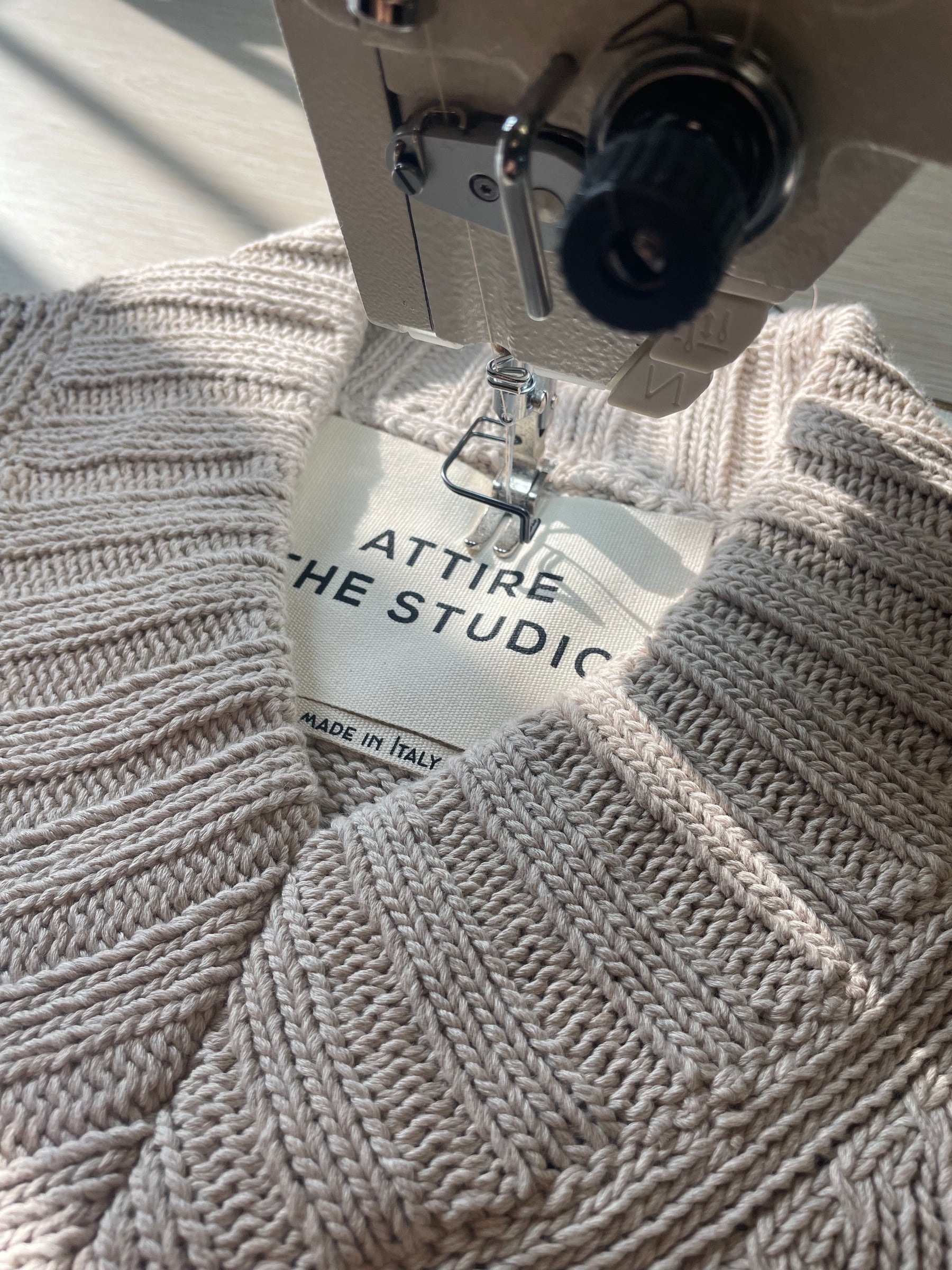 Our Italian Knitwear Manufacturer
Number of Employees: 60
Founded in: 1960
Location: Emilia-Romagna, Italia
We feel so lucky to have found this company founded by an amazind duo of two friends. One has over 30 years of experience in the programming and knitting field for international brands and the second is a British knitwear designer who has gained his experience with luxury knitwear in Paris, New York and Italy. A collaboration of technical know-how and hands on creativity unite in a studio equipped with state of the art Shima Seiki machinery and a team of knitwear experts.
The historic knitwear manufacturer was founded in Italy in the late 50s - with a continual evolution through research of stitches and techniques it strives to produce unique knitwear pieces.
This manufacturer is a collaboration of tradition, expertise and creativity.